Push My Buttons ● ● ●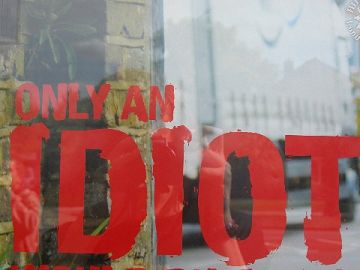 Tom Makes Pictures
While perving at the very talented Penelope's gorgeous illustrations, I came across this, which she in turn got from Colin:

IDIOT BUTTONS
def: assorted items that you are crazy for and will stop whatever you're doing to attend to them.
Some of my Idiot Buttons:
Any TV show about home improvement, decoration, makeovers or cooking
Bookstores & Shoe stores
Mortini Happy Hour - Classic Vodka with stuffed olives, Appletinis, Chocolate Martinis and Cosmos... lush!
O & Jane magazines
Starbucks (even if I don't buy anything, I have to stop for a sniff and
a gander) - interesting opposing perspective here
Stripes on anything in rainbow colours
Et tu?